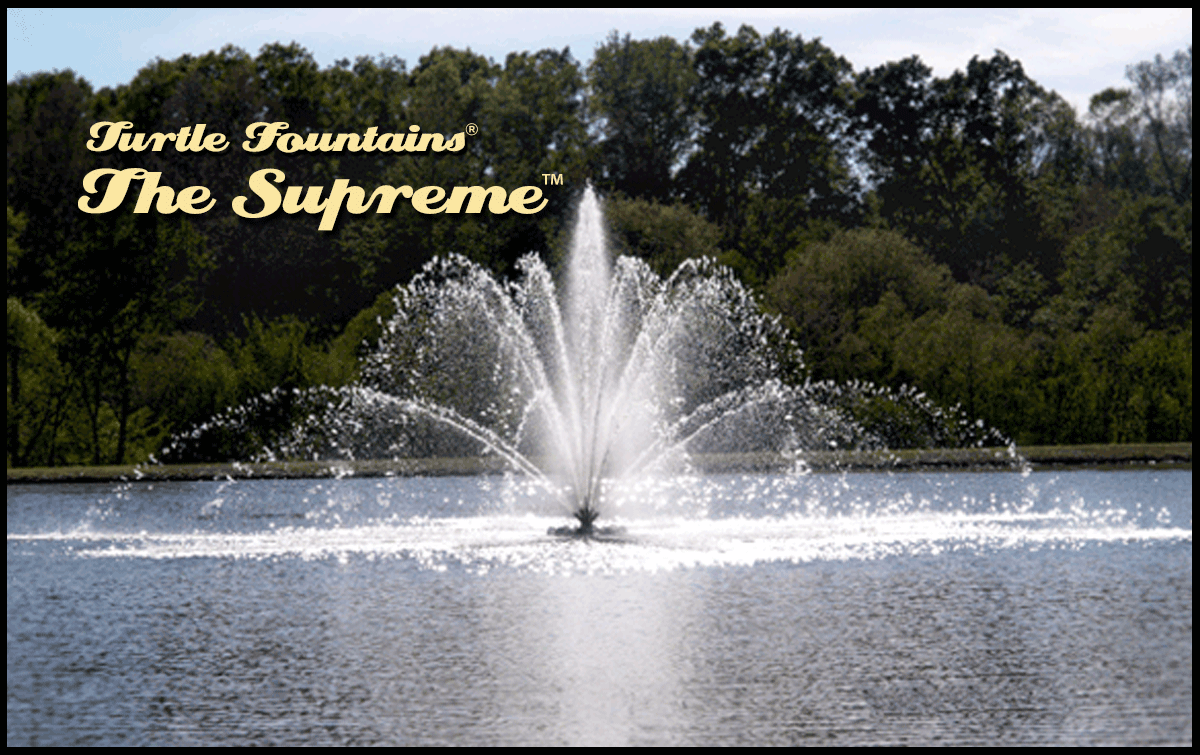 Our newly developed "Mega-Series" of floating fountains are designed for anyone serious about providing enhanced oxygen levels to large volumes of water. Our first model in the Mega-Series is the "Supreme." This floating fountain will kick your lake into high gear with a 5 horsepower motor that moves 750 gallons per minute. Our Mega-Series fountains are currently only available on a limited basis. Please contact us today for more information and to check availability in your area.
VISIT THE SPECIFICATIONS PAGE FOR MORE DETAILS


HOME | SITE MAP | PRIVACY POLICY | CONTACT US
2825 Highway 70, Gallaway, TN 38036
P.O. Box 272, Gallaway, TN 38036
Phone: 901-867-5090 Fax: 901-867-5070
Toll Free: 1-800-808-0919
© Copyright 2016, Turtle Fountains LLC., All Rights Reserved.