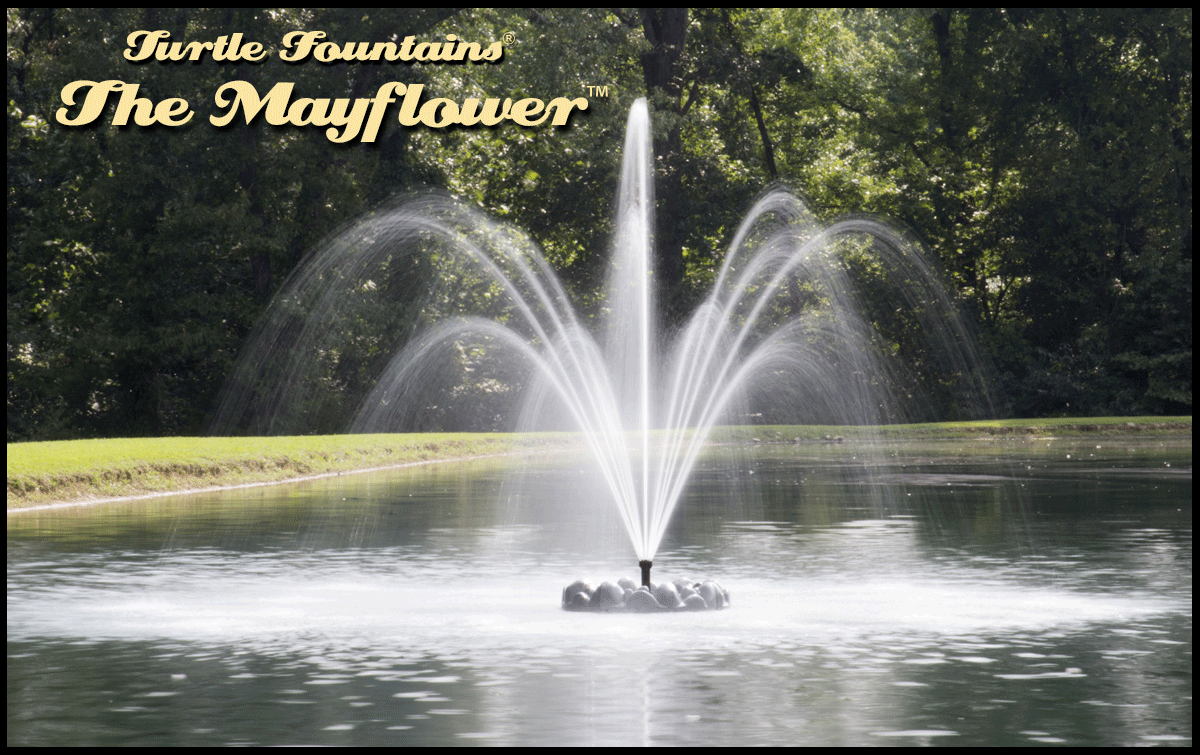 The Mayflower (available in 1HP only) provides the ultimate centerpiece in small ponds. It works well with some of our other fountains as a companion piece. It is a sophisticated and a very smart choice. The Mayflower is simply gorgeous at night with our optional light package.

See The Mayflower floating fountain at night with the light package.
VISIT THE SPECIFICATIONS PAGE FOR MORE DETAILS


HOME | SITE MAP | PRIVACY POLICY | CONTACT US
2825 Highway 70, Gallaway, TN 38036
P.O. Box 272, Gallaway, TN 38036
Phone: 901-867-5090 Fax: 901-867-5070
Toll Free: 1-800-808-0919
© Copyright 2016, Turtle Fountains LLC., All Rights Reserved.