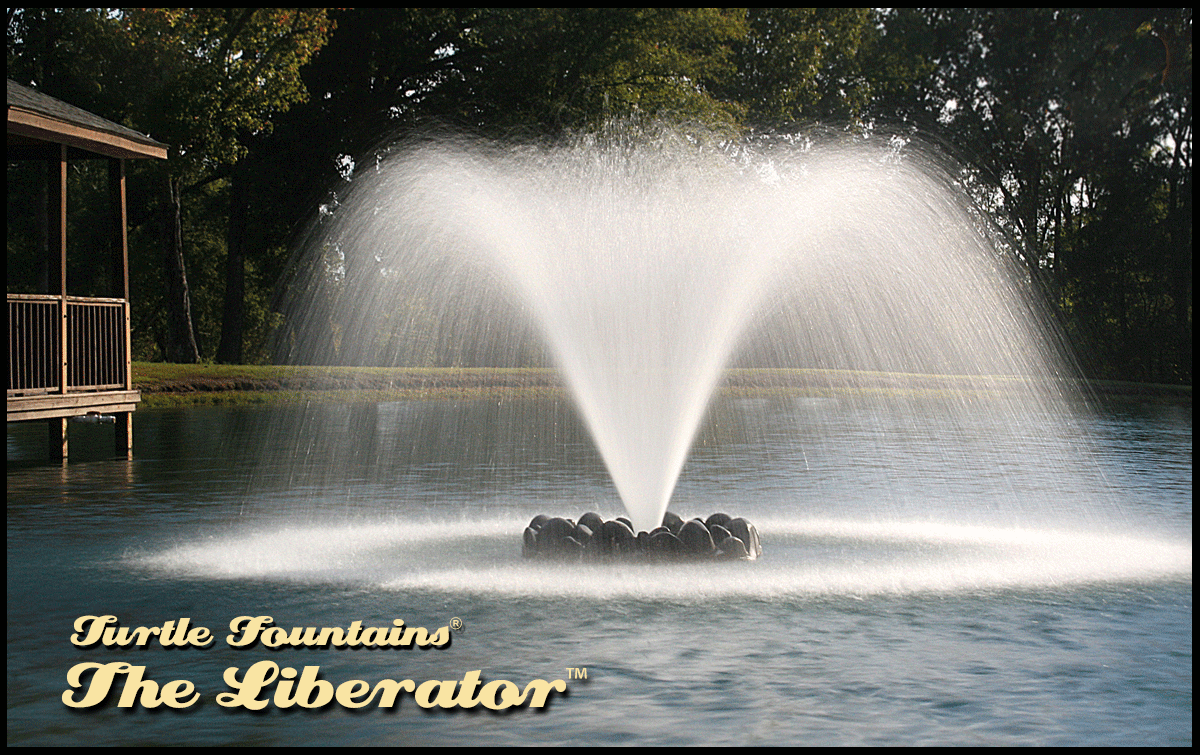 The Liberator floating fountain/aerator is a revolutionary aeration system specifically designed for lakes and large ponds. The unique propellor creates a whirlwind flow of water to generate maximum surface movement, while creating a beautiful mushroom-shaped water displacement. There is no other fountain that can provide the aesthetically pleasing display and the aeration power of the Liberator. This system will provide much needed oxygen for fish and allow you to control the amount of immersed and submersed plant life growing throughout your body of water.
VISIT THE SPECIFICATIONS PAGE FOR MORE DETAILS


HOME | SITE MAP | PRIVACY POLICY | CONTACT US
2825 Highway 70, Gallaway, TN 38036
P.O. Box 272, Gallaway, TN 38036
Phone: 901-867-5090 Fax: 901-867-5070
Toll Free: 1-800-808-0919
© Copyright 2016, Turtle Fountains LLC., All Rights Reserved.