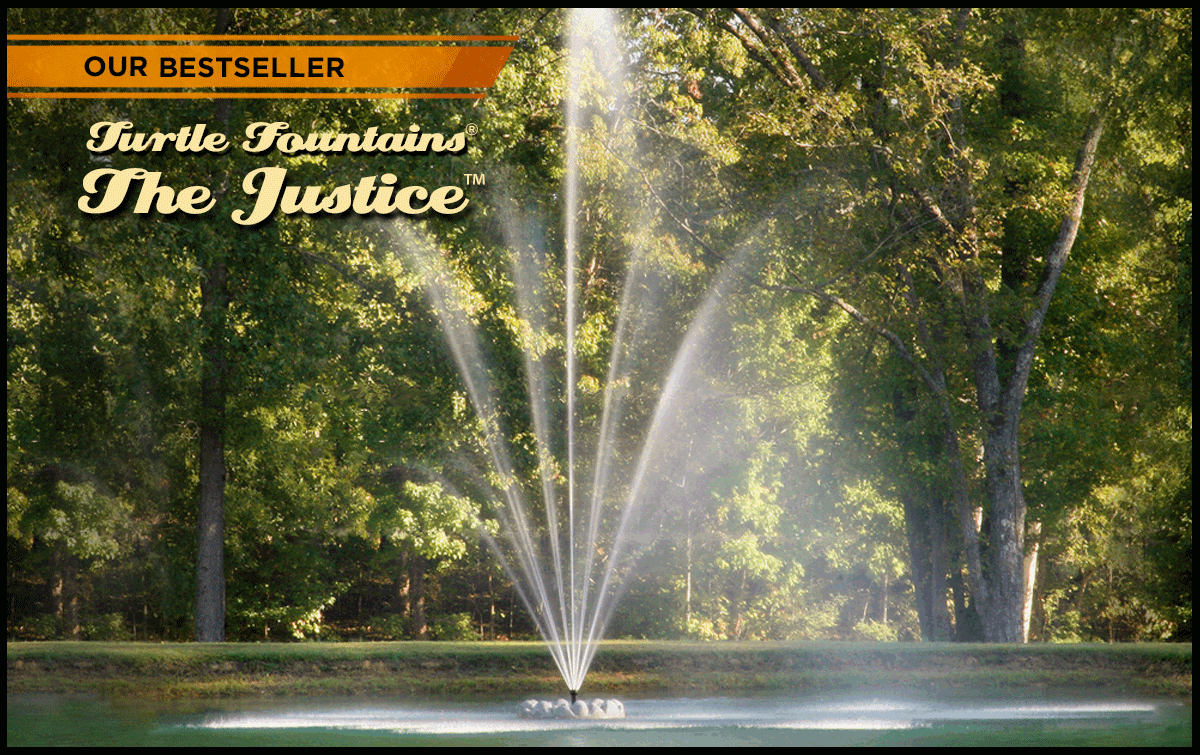 The Justice is our signature fountain and has been the most popular of our six regular fountains in the past 12 years. It is available in up to 7 HP sizes, but the 1 ½ HP (in photo) is by far our best seller. This beautiful 3-tier fountain achieves great tier separation and at night is simply gorgeous with our optional lighting package.
VISIT THE SPECIFICATIONS PAGE FOR MORE DETAILS


HOME | SITE MAP | PRIVACY POLICY | CONTACT US
2825 Highway 70, Gallaway, TN 38036
P.O. Box 272, Gallaway, TN 38036
Phone: 901-867-5090 Fax: 901-867-5070
Toll Free: 1-800-808-0919
© Copyright 2016, Turtle Fountains LLC., All Rights Reserved.